Müggelseeperle Berlin
Conference Hotel in East Berlin
Meetings, holidays, relaxation - all this in the green Köpenicker Forst directly on the shore of the Müggelsee: a hotel in East Berlin awaits you in an exceptional location directly on the lake and in the middle of the forest. Here the crew of the Müggelseeperle will make your stay a unique experience.
Whether for relaxation or for a meeting, whether relaxing or working - our Müggelseeperle offers extensive possibilities.
Müggelseeperle Hotel & Conference Berlin - your hotel directly on the Müggelsee - offers you many advantages and amenities. In addition to the hotel, a spacious sauna area and an in-house bowling alley, the entire facility also includes our Berlin Cosmopolitan Nature Campus and a conference area with a direct view of nature or the Müggelsee. During your stay in our Müggelseeperle you have a number of amenities at your disposal. The hotel's 176 carefully furnished rooms, including the 4 suites, have every comfort you would expect from a hotel with high standards.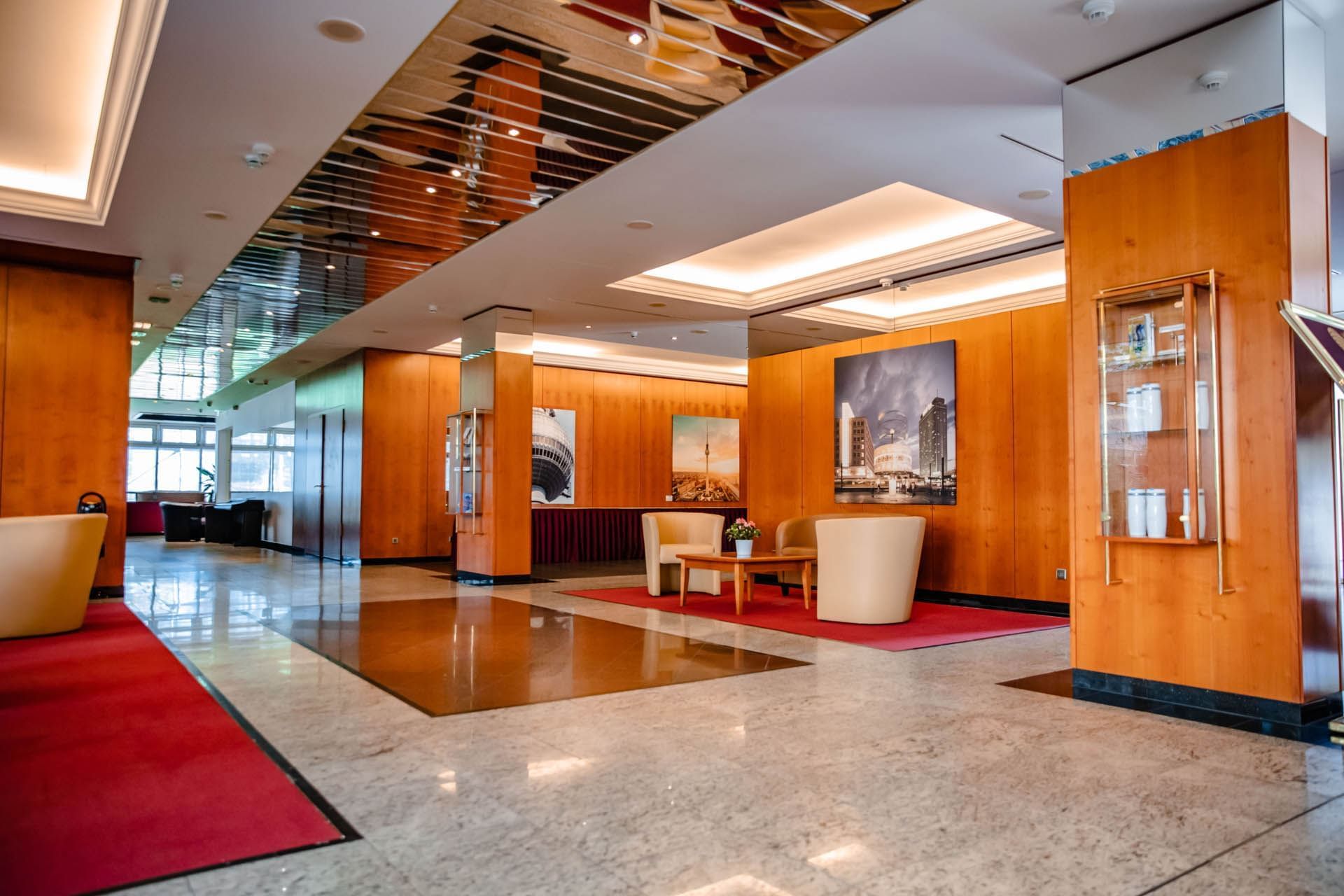 Amenities
Relax, vacation and feel good
And this is what you can expect during your stay in Berlin or a short break in our hotel:
Meetings & Events
Müggelsee, Hotel and Conference
Our hotel offers the perfect location for conferences, congresses, trade fairs or events.
Experience wonderful hours and events in our conference area with a direct view of nature. Offer your conference participants something special – you can hardly hold your seminars or congresses closer to nature and the Müggelsee.
About the hotel
Historical about the house
It makes your heart happy to sit by the Müggel and - to the soft music of the forest and water around you - to dream away the hours. The sun is sinking and the picture, which at first glance shows a certain monotony despite its peculiar beauty, gains more and more power over us and weaves us into the old Müggel magic.
Nestled in the lap of the Müggelberge on the banks of Berlin's largest and most beautiful lake, the Müggelseeperle is far away from all the hustle and bustle and looks back on a long history.
It all began in 1908, when Wilhelm Prinz opened the first excursion restaurant, the "Prince's Garden", with club rooms, a hall, bowling alley and a coffee kitchen on the Müggelsee.
Discover
Müggelseeperle in Berlin-Köpenick
Let us take you on an intoxicating journey for the senses in the Müggelseeperle and recharge your batteries in our Müggelseeperle in Berlin-Köpenick directly on the Müggelsee.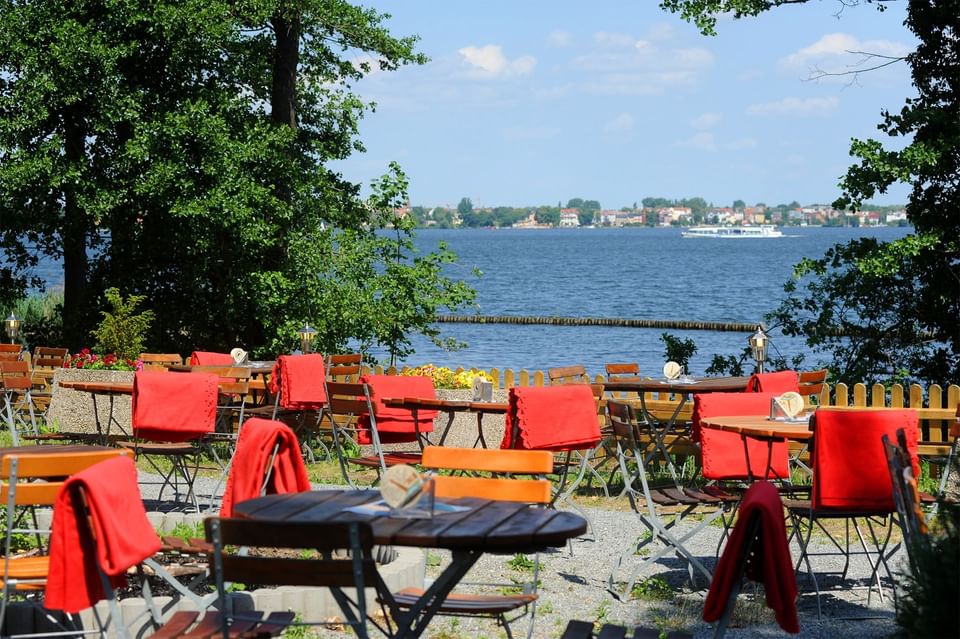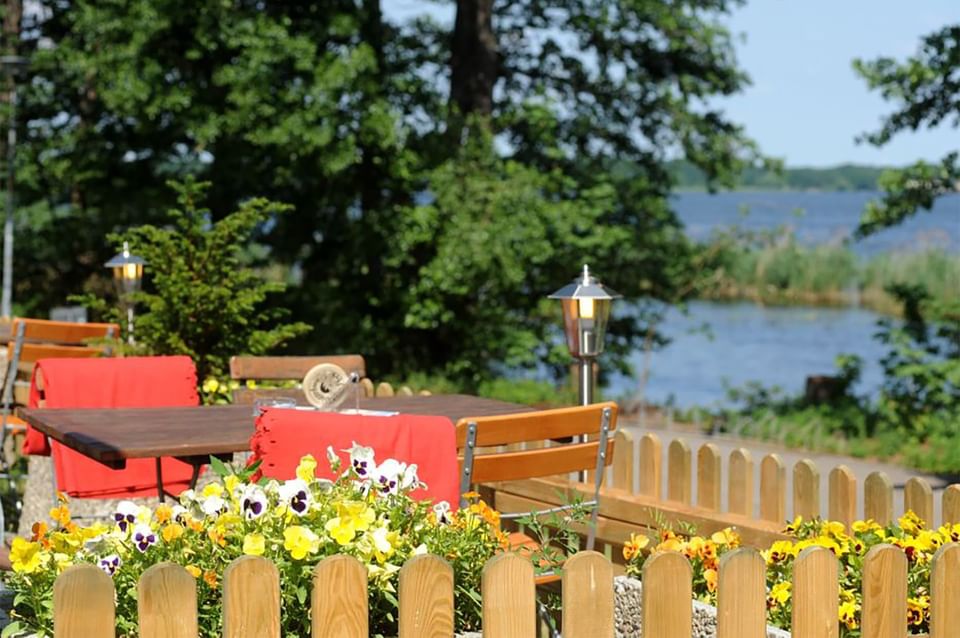 Contact & Location
Müggelheimer Damm 145. 12559 Berlin, Germany

+49 30 65 88 20

info@mueggelseeperle.de