Tennis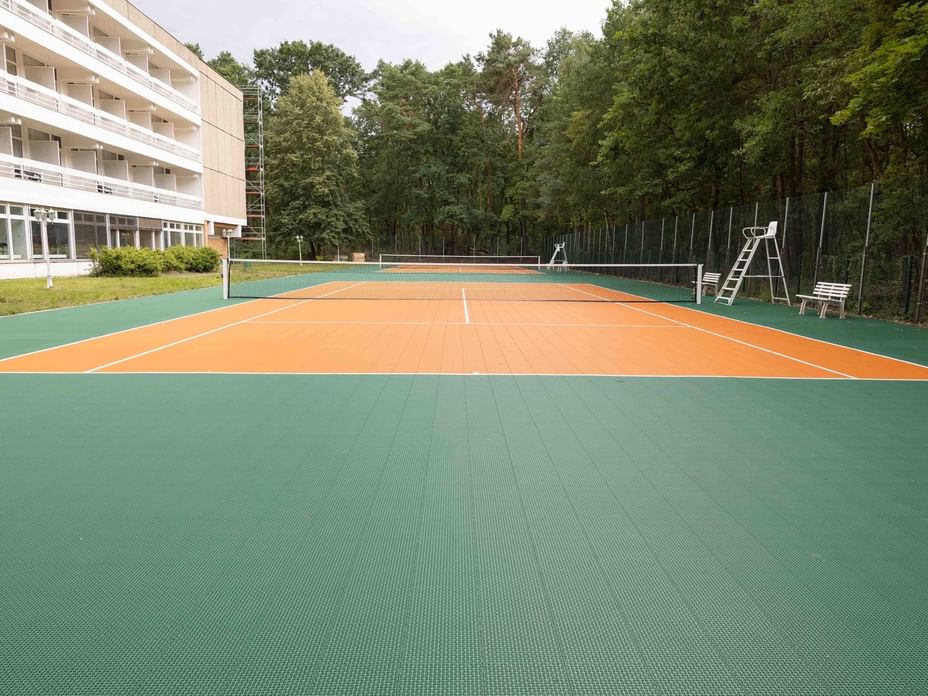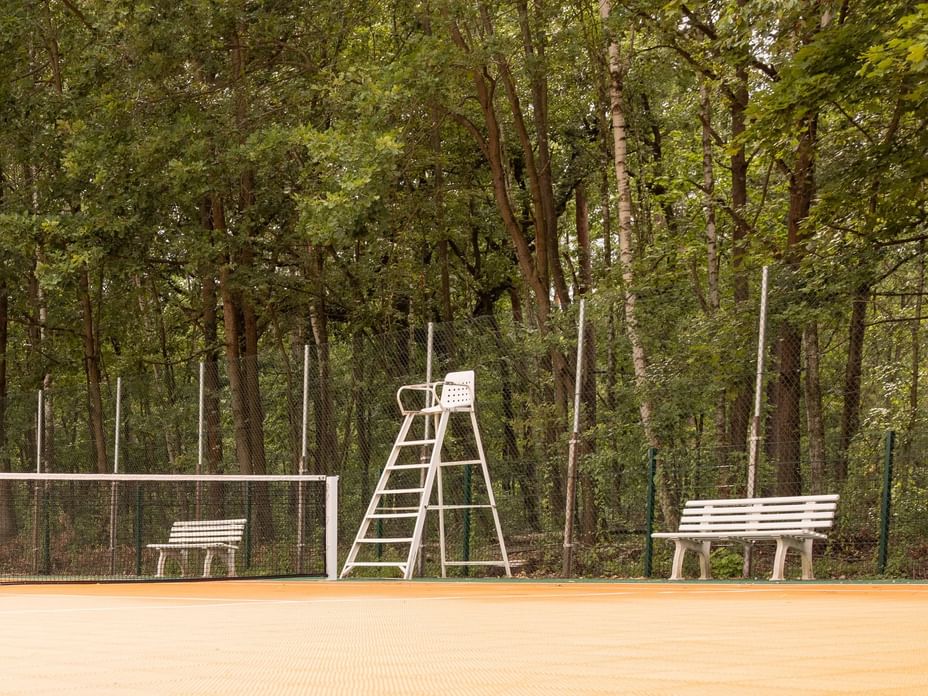 Tennis at Müggelseeperle
The beauty of nature coupled with sporting activity - this is possible at the Müggelseeperle. With our two first-class tennis courts, we offer both, beginners and experienced tennis players ideal conditions for a successfull tennis match.
Reservation and costs
Our tennis courts can be reserved conveniently and directly at reception. The rental is desired to a fee and depends on the desired playing time. Please contact our reception team for current prices and availability.
Equipment rental
Have you forgotton your racket or tennis balls? No problem. You can also rent the necessary tennis equipment at our reception. Whether rackets or balls - we make sure that you can enjoy your tennis match.
A court for every skill level
Whether you are starting out or already play tennis for years, our courts cater to all skill levels. Enjoy the unique atmosphere, the combination of sports and nature, and enjoy unforgettable tennis lessons at Müggelseeperle.
If you have any questions or would like to make a reservation, our team at reception will be happy to help you at any time. Swing the racket and enjoy tennis in one of the most beautiful settings in Berlin!