Captain's Bar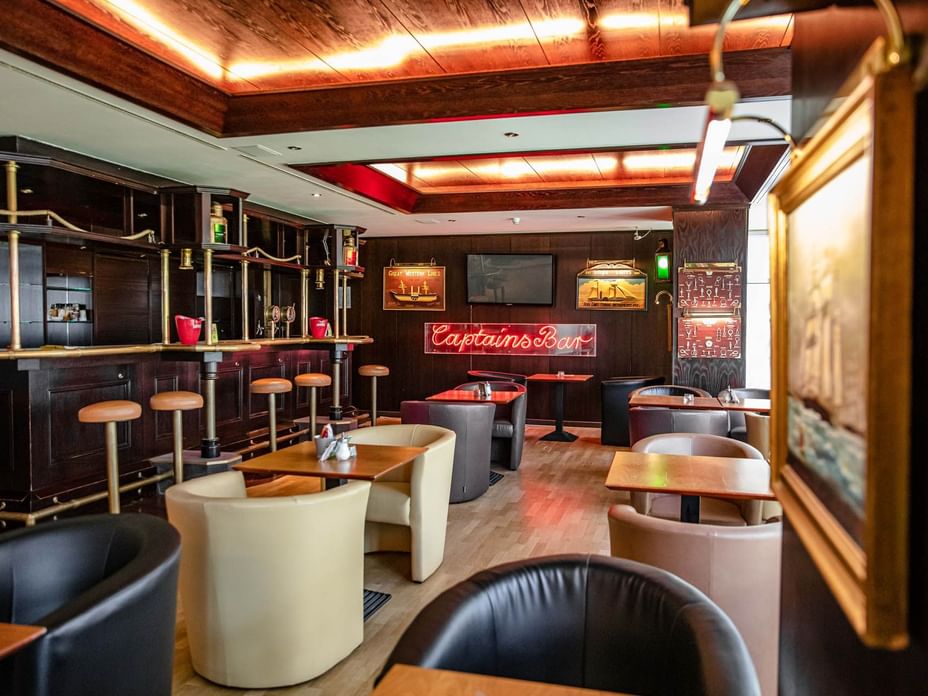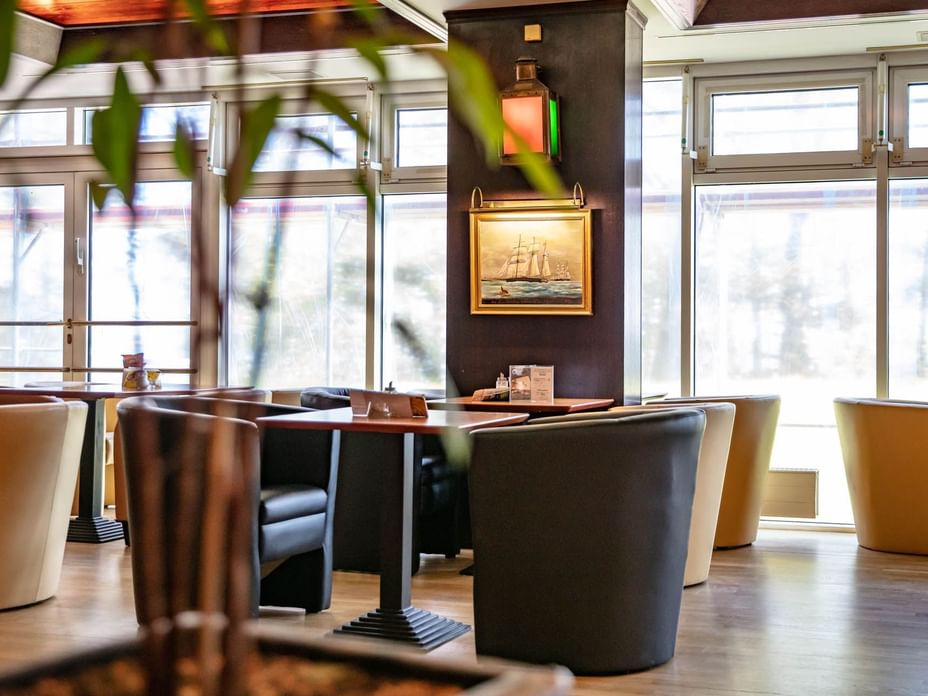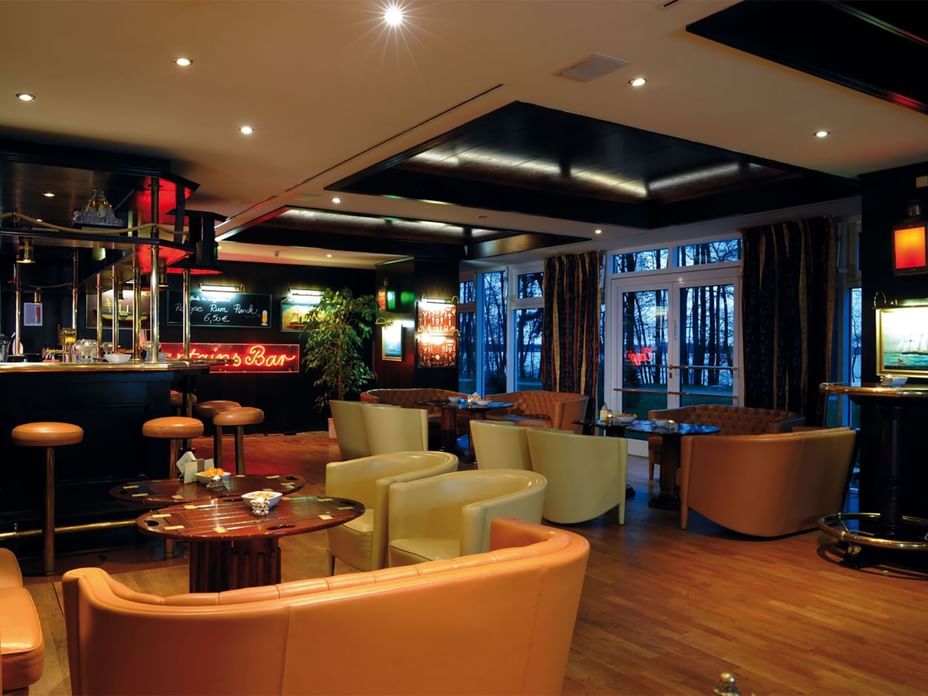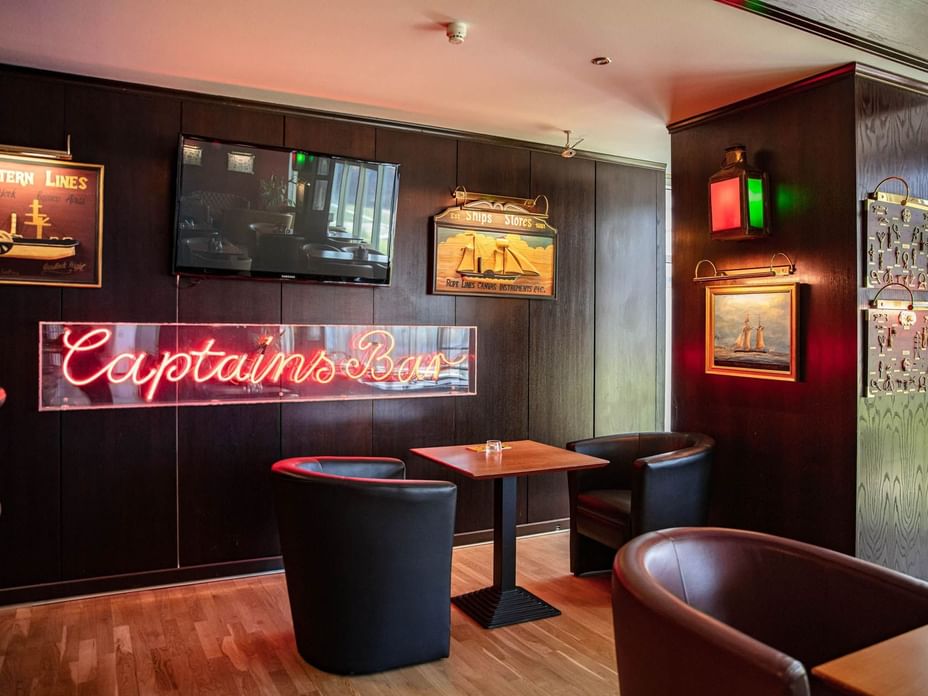 Immerse yoursef in the maritime atmospehre of the Captains Bar and let yourself be enchanted by the breathtaking view of the picturesque Müggelsee. With us, classic hotel bar charm meets the calm shine of the water, creating the prfect place to end an eventful day in a relaxed manner.
Enjoy your favorite drink as the sun gently disappears behind the horizon and the gentle lapping of the lake calms your thoughts. Our captains's bar is not only a place to drink, but also to linger think and enjoy life.
Come on board and experience pure relaxation in the cozy atmosphere of our bar. We look forward to welcoming you as our guest soon!